Establishing a comprehensive social media platform that resonates with pet owners is essential to online marketing in today's competitive veterinary industry. Consider it your online marketing toolbox.
Understanding the best possible way to use the tools available is imperative to successful online marketing. So which social media outlets are most likely to attract potential clients? What type of content will engage their interest? These are questions to consider, along with gaining a fundamental knowledge of the delivery mediums.
Here are some of the marketing objectives you should consider:
Search engine optimization, which is essential to driving new patients to your website
Providing information that shows the benefits of adhering to a treatment plan
Providing information helpful to your existing clients
Increasing your client base through referrals
Here are some of the social media platforms that are most successful in attracting new clients and retaining existing clients:
Facebook
Facebook is one of the most popular mediums for people to connect and share their experiences. Consequently, it has become an essential marketing tool for attracting new clients and keeping existing clients engaged. A well designed Facebook Business Page is easy to maintain, and with good content, can reach many new potential clients. Through sharing pet photos, upcoming events, heart-warming pet stories, and information of interest to pet owners, you give social media users the opportunity to share, like, and comment on your page. When users interact positively with your page, it shows their trust in your veterinary care, a definite advantage in bringing new business to your practice.
A Blog
Having a blog on your website gives you an extremely effective tool for communicating with your clients to disseminate information on a variety of subjects. It gives you the opportunity of keeping them updated on the latest veterinary technology, new products you might have available, promotions, community events, new services offered, and more. You can share information on pet care, specific treatments, pet industry news, and personal interest stories on your veterinary team. Blogs can be enhanced with photos and videos as well.
A blog on your site is a valuable tool for expanding on the services you offer, giving the reader a more comprehensive understanding of your practice, and the philosophy behind it. This can further enhance the probability of acquiring new clientele.
To maintain a successful blog, it is important to keep it current by updating regularly, at least every week or two. Either set aside a time to update it yourself, or employ a staff member who enjoys writing. Another option is to hire a professional blogger from a company with expertise in the veterinary industry who can manage the blog for you. The more fresh & relevant content that is added to your site on a regular basis, the better. This will have a positive impact on your search engine rankings, and give you a powerful online presence.
Instagram
Instagram is a powerful platform for creating visual content for your veterinary practice. Many refer to Instagram as a high engagement platform, since it allows you to connect with pet owners, listen to their feedback, and build relationships through meaningful conversations. You can share a photo of a new veterinary service and then ask your clients for feedback. Creating professional-looking images to promote your veterinary services and highlight your practice has never been easier or more affordable.
The final result is a visual platform that is doing more than just generating engagement, it will also drive new patient acquisition.
If you're new to Instagram check out this tutorial.
Twitter
Twitter is an excellent marketing tool for communicating time sensitive information quickly in just a few words. It also offers another medium for connecting with clients and other veterinarians. Share updates on events, special offers, and more. Because Twitter is interactive, you get instant feedback that allows you to discern customer needs, and answer questions immediately. With just a few minutes to spare, you can reach many potential clients in your area.
To gain the most from your Twitter account, post often, with topics of interest to pet owners. Keep an eye out for interesting tweets that relate to your industry, then retweet if you feel your following will be interested. Always remember to link back to your website and Facebook page when you post. Follow Twitter accounts that relate to veterinary practice, pet related blogs or interests, pet products, etc. Use keywords, links, and informative or trending topics to grab the reader's attention.
YouTube
You might think of YouTube as a network for creating or watching videos, but it is also a powerful search engine. In fact, it is the second largest search engine worldwide. Users can watch videos of interest you create, then follow the link to your site. Pet videos garner a great deal of interest. By posting videos of innovative treatments that bring healing to specific pet ailments, pet owner testimonials, or perhaps happy animal patients you've successfully treated, you can increase awareness of your practice. If your clients enjoy your video content, they'll likely share it with friends through their social networks. Btw – You don't need a slick (expensive) setup. Check this smart and effective way to start capturing your practice footage.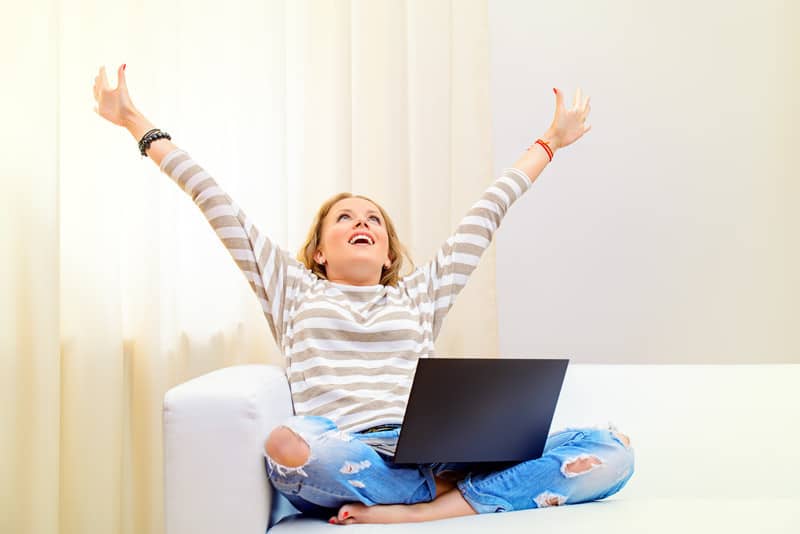 Contests, Promotions, and Sweepstakes
All the social media platforms available to you can be utilized for running promotions, contests, and sweepstakes. This can be a powerful way to make your business more visible to the community, engage current clients, and reach prospective clients. Facebook is the perfect network for this form of marketing. Think of the potential! 'Cutest kitten contest,' 'Enter to win a free pet spa day,' the ideas are limitless.
When marketing through contests and sweepstakes, be certain to abide by the rules regarding online contests. Make sure to monitor and stay within Facebook guidelines and follow government regulations. Be certain your contest platform allows you to collect contact details of all those who enter your contest or sweepstakes since this is imperative for marketing to them in the future.
Establish Your Marketing Objectives
To get the most out of your social media platforms, it is important to have an explicit objective for your marketing campaign. Once you've firmly set your intentions, you can make the most of what each social media platform has to offer.